THE EXPERT IN BUILDING POOLS
Innovez Engineering is a leader in the construction of large commercial swimming pools. With over a decade's experience in pool construction, we are familiar with the common pitfalls that are encountered in the construction process. We have the knowledge in the equipment and systems that are required for every size and type of pool you would like to build – whether it is a large resort-style pool or a Fina-standard competition facility.
SWIMMING POOL BUILDING SERVICES
Development of shop drawings.

Submission of samples, materials data and safety documentation.

Supply of equipment / materials.

Building works and installation of equipment / materials on-site.

Project management and site supervision.

Coordination with necessary authorities for approvals.
Innovez Engineering has the experience, building capabilities as well as knowledge in equipment and systems, to successfully deliver timely pool projects of the highest quality.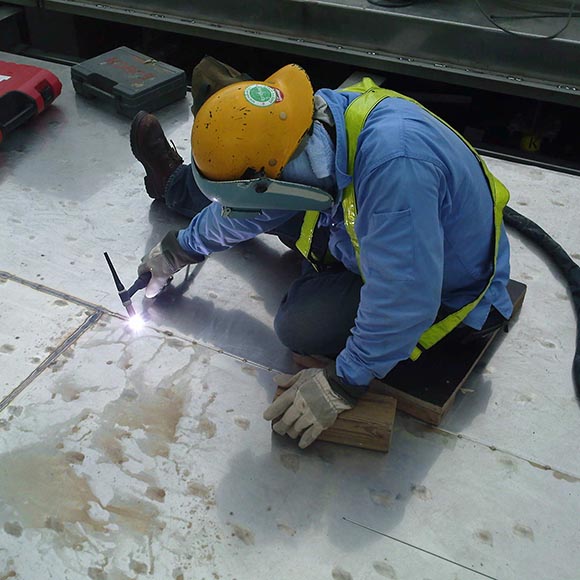 END-TO-END CAPABILITY
Innovez Engineering has built a strong suite of capabilities across every trade required in the building of a swimming pool. Some of these skill sets include concrete works, piping, waterproofing, tiling, mechanical and electrical works. Our strong in-house capability enables us better control over the construction process and ensures we deliver optimal value to our clients.
INNOVEZ STAINLESS STEEL POOLS
As an alternative to conventional swimming pools with a concrete shell, Innovez Engineering offers stainless steel construction as a more efficient and cost-effective long-term approach. Pre-engineered and pre-fabricated, Innovez Pools are high-quality and durable stainless steel swimming pools. Manufactured in low-carbon 316L-grade stainless steel, the swimming pools are fully welded and corrosion-resistant. This results in a single stainless steel unit that is effortless to maintain and leakproof for years to come.
How Can We Help You With Your Pool?